Are romantic relationships so different from acquiring clients?
Recently, whilst in the shower – my place where I allow my thoughts to wonder around – my mind started contemplating what I learnt from my past relationships, and what is needed for a relationship to work in a long term.  …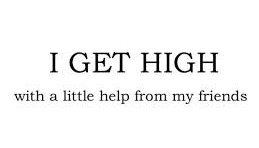 How to succeed when you are on your own??
You have to build this success story you promised yourself such a long time ago. For yourself, your boss, your family, whoever. Be it a distribution network, …
On your journey to expansion – understand and as such avoid the common pitfalls
A City Law Firm, Awarded Most Innovative Law Firm, London 2016, take you through their voyage and how you can ensure your company's growth runs smoothly. …
When looking for investment it is important that you are pitching something that you have experience in and have a passion for. …
Ensuring your SaaS goes viral in 8 steps
The initial challenge of any business is to generate awareness with their target audience and ensure that your brand is correctly associated with solving the pain-points that it is engineered to address. …
Why Your Business Needs a Sales Forecast
Is your business scaling up? Then you must have a sales forecast. No excuses. Having a sales forecast will allow key decision makers in the business to make better-informed decisions in key areas of the business: …