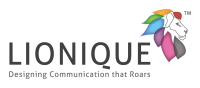 A special one-off FREE webinar for ambitious SMEs and startups.*
"GET READY FOR
POST-PANDEMIC WORLD!"
Learn what needs to be in place for strong, sustainable business foundations to be set & find out how to amend any necessary parts to plan for the unknown world ahead of us.
After pre-registration we'll send you a confirmation email and once released, an update on the webinar's limited seats.
*The limited webinar seats will be released only to pre-registered users. Don't miss out!
"Sasha has an extraordinary ability to understand the essence of a business. Her strategic intelligence, intellect and marketing expertise is second to none and she uses these skills to great effect, teasing out those elements which will lay a strong and stable base for a business' expansion and further development.

My journey under Sasha's direction has been inspiring, thought provoking and extremely educational.

A business or an entrepreneur who has vision, passion and a wish to expand under the guidance of an inspirational marketing expert, will be lucky to have Lionique and Sasha as their guide."
"One of the things that differentiates Lionique from other providers is their bespoke blank canvas, no nonsense approach.
Working with the Lionique system, we built up a sustainable strategy and a unique, sharp brand which truly reflected our company's personality and values. We have experienced at first hand, the dedication of Lionique and their attention to detail in delivering a high-end, quality product.
We have no hesitation in recommending Lionique for any premier strategy and branding service."
"Having worked with Sasha over the last year or so, I have come to respect her diligence, focus and creativity and look forward to reaping the rewards of our collective efforts to-date and on-going collaboration to professionalise our strategic thinking in terms of branding and marketing and the execution of our strategy. She is a STAR!"
"I have done a session of brand value proposition development with Sasha and the method she has developed is great to help us abstract the business vision. The excise was amazing and I am very satisfied with her contribution."
"I worked with Sasha on my business Brand Values. The session was challenging, enlightening and fun. Sasha's skill in drawing out the detail of my business was amazing – I found new words to describe what I do. I now have a strong platform to move forward with. Sasha was a joy to work with, she has given a new direction and renewed energy to my business.

I would recommend that other business owners afford Sasha's time, it has been a really worthwhile, positive investment for me."
"Sasha has a very strategic mind and can get to the root of causes quickly and efficiently and come up with a strategy to satisfy these needs.

Her methodology [MEMO]TM is a great toolkit which delivers value for money. Using Sasha's talents in your organisation is a recipe for success."
"Sasha's ability to fully understand her client's needs and aspirations and then build those into her brand and strategy ideas for their business is exceptional. She is incredibly passionate about what she does for her clients and she really sees projects as a collaborative process.

Always seeing and getting the bigger picture Sasha is a tremendous asset to any team situation as she combines this visionary view with the ability to breakdown the strategy into meaningful and achievable tasks, which she articulates beautifully.

I wholeheartedly recommend Lionique."